OCA
---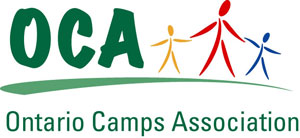 Dialcom Communications is proud to be a member of the Ontario Camp Association.
In our relationships with a number of our Camps it became apparent that they were looking for a Satellite Phone supplier.  We have risen to the challenge and are now offering Satellite Phone Rentals utilizing the IRIDIUM series of satellites .  As with the Portable Radio Rentals we have made it easy to get the phones when you want them. The rental just goes on your Portable rental bill.
We have the ability to integrate our Radios into your existing system just for the Camping Season, or we can  supply a complete system tailored to your needs.  We both Sell and Rent Radio Systems.  We maintain a fully staffed repair facility in Barrie Ontario.  If you are close we can deliver Radios, if you are far away we make the use of couriers to get the product to you. We have successfully used both to deal with our existing Camp Customers.
As a member of the Ontario Camp Association you are available for special pricing!
For orders of 10 radios or less, please contact us.
For quantities of 10 or more Radios, please contact us!
As a bonus we provide the Radios by the third week of May or June and start charging on the first of the following month. This allows you to "open the Camp" and get the system up and running before your Campers arrive.
The return of the Radios is handled in similar way. Get the Radios back to us by the end of the first week of September and you're only charged till the end of August.
If you're interested in discussing how we may be able to help you with this years season please e-mail bruce@dialcom.ca of Call us at 705-737-2337
Thank you for your visit!
—-Bruce Phillips—-
President.